Teri Cilley, General Manager
Though I come to The Alexander with a degree from California's Azusa Pacific University, a background in banking and more than 18 years in the senior housing and living industry, my greatest strength lies in the lessons my mother taught me as a young girl. She showed me by example how to be a wonderful, kind, caring hostess to friends and family and these are the values I bring with me to my work. Delivering exceptional customer service comes naturally to me and I get tremendous fulfillment in adding value and helping those I serve get a little more pleasure out of each day.
As a leader, my heart of service helps me stay connected to our residents and staff at The Alexander. I can only become better by listening to their ideas, suggestions or concerns. As a wife, mother and now grandmother, I thrive on finding new ways to love and support my family—including my extended family at The Alexander. My focus as General Manager is to ensure our entire staff provides thoughtful attention and the very best customer service to our valued residents.
Brian Patrick Kerr, Executive Chef
As Executive Chef for The Alexander, I'm excited to bring three decades of restaurant and hospitality experience to the table for residents and their guests. I've been privileged to lead kitchens in a number of diverse and high-profile settings, including Morton's Steakhouse, The Stephanie Inn, The Oregon Golf Club and, most recently, Deschutes Brewery and Public House right here in Bend. With a focus on sustainability, I've developed strong relationships with local providers of the highest quality, healthiest seasonal food available in Central Oregon and look forward every day to sharing and celebrating unforgettable culinary creations with the patrons at The Alexander. When I'm not in the kitchen, writing recipes and articles for local publications or teaching the art of cooking, you'll find me spending time with my wife and two sons enjoying all that Bend has to offer, including hiking, camping, kayaking, golfing and indulging an enthusiasm for birding. I also enjoy reading and music and hope to improve my banjo playing – as does my family!
Holly Hildenbrand, Assistant Manager
With more than 25 years of property management and senior living experience, coming to The Alexander as Business Office Manager is a dream come true for me. After property management stints in Tigard and Clackamas, Oregon, I was privileged to work with the senior population as an Assistant Executive Director, Interim Executive Director and most recently as Executive Director at Royalton Place Senior Living in Milwaukie, Oregon, and I look forward to sharing my experience, expertise and passion with The Alexander's treasured residents.
Born in Frankfurt Germany, I moved to America in 1960 where I grew up with four sisters on a horse ranch. Professional horse showing was an important part of my life and I spent many rewarding years on the show circuit throughout the Pacific Northwest. These days, I enjoy spending time with my husband of 28 years, our dogs, gardening and enjoying everything that beautiful Central Oregon has to offer.
Kimberley Blackwell
My work in senior living as Community Relations Director for The Alexander allows me to do something I love every single day: helping others. My strong family ties taught me how to love and be kind to others, while caring for my grandmother inspired my transition into the field of senior living more than 10 years ago. Seeing it as my calling, I am committed to helping residents find solutions for a fulfilling new lifestyle. Nothing compares to the gratitude expressed by residents and their families who have found happiness and a bright new future at The Alexander. I absolutely love bringing smiles to faces each day, creating new friends and helping to build The Alexander's extended family. It is a privilege and a blessing to join such a talented team of fellow senior living professionals inside this unique and amazing community.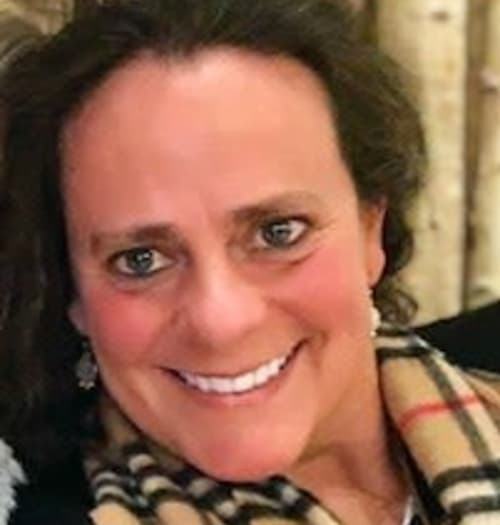 Tonya Greve, Community Relations Director
My passion for Sales & Marketing can be traced back to my childhood.  Whether as a tiny entrepreneur in elementary school, selling apples I picked on the farm or as a part of the campus Toastmasters team at Millikin University.  I've been on a sales and marketing path from the start.
The reason? 
I like getting people excited about the things I'm excited about.  And I'm so excited about The Alexander in Bend, Oregon!
In time, I would grow up into a sales & marketing force within the senior living arena in Chicago and then Denver.  While my eyes have always been on marketing, it would also be true that my heart has been with seniors and how they approach the aging process and their journeys into senior living.
So, call me…..   meet me…..  At The Alexander. A special place that feels like senior living of the future right in the heart of Central Oregon.
George Hildenbrand, Building Services Director
I have always been in the building-maintenance industry in one form or another. I worked as inside sales for Parr Lumber Company in Portland Oregon for 13 years before changing his career path to property management- maintenance. I started my maintenance career in 1994 working maintenance on a brand-new apartment building construction with a locally owned and operated management company in Lake Oswego. In 2001 I started working for Bowen Property Management Company as a maintenance director in their condominium division. Shortly thereafter I became a Maintenance Portfolio Manager overseeing the daily maintenance operations of 8+ multifamily buildings totaling over 300 apartments. I then relocated to Bend and Eugene for special projects, both multifamily and senior living during my tenure with BPM. My favorite assignment with the company has been my involvement with BDC Construction and being the Superintendent over-seeing the construction of The Alexander and then becoming the Building Services Director here. I am a problem solver and love helping people find solutions.
In my spare time I enjoy working around the house, I enjoy yard work and spending time with my wife and three dogs.
"The best part of my job working here at The Alexander is turning a problem into a solution that puts smiles on the residents faces."
Jessica Churchill
While new to Central Oregon, I'm no stranger to helping a community and its residents stay active and engaged through my role as Activity/Events Coordinator. I most recently had the privilege to establish the activity programming for a senior community in Eugene, Oregon and look forward to developing a fun culture at The Alexander that's full of enthusiasm and meeting residents' individual interests. I take pride in creating wellness programs fit for all and I'm excited to design a program that is tailored to our residents. I'm honored to have the opportunity to be part of The Alexander's development, as well as this exciting time in residents' lives. When I'm not facilitating community fun or planning the next party, you can find me exploring Central Oregon with my dog, or painting, reading, baking or spending time with my husband.